tom weber software is a privately held company based in Germany working with hundreds of freelancers from around the world

Tom Weber

Attended Heidelberg University Medical School 2001-2005

Development of High Quality computer voices since 2011

Programming of Medical Products since 2005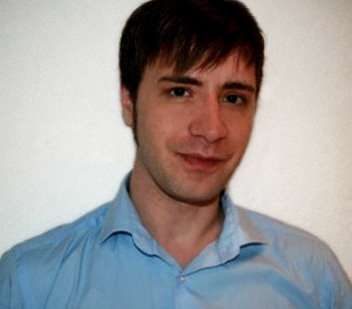 About Tom Weber

Initially, I planned to become a medical doctor, and I attended Heidelberg University Medical School for 4 years.

In my spare time, I programmed software and already released some softwares (the most popular being the Medical Word List, distributed by PsyPrax).

In 2005, my father was diagnosed with a disease called Amyotrophic Lateral Sclerosis (ALS).
This is a disease that progressively disables all muscles.

Soon after the diagnosis, my father couldn't properly use his hands anymore, and typing eMails became really hard for him.
Because I wanted to do something for my father and be in close contact with him, I developed a sophisticated On-Screen Keyboard that would allow him to easily operate his computer, write eMails and do mouse clicks, even with his motorical disabilities.
I soon got in contact with other patients who wanted to try out the software that I developed for my father.
I listened to all requests and wishes, and over the years, "OnScreenKeys" became a rock-solid help for ALS patients.
It contains virtual mouse clicks (because ALS patients lose the ability to do mouse clicks) and even has an option to output the text by a computer voice that the patient typed when speaking gets more and more difficult.
Soon I also got in contact with people with slightly different diseases, some were blind, some had other motorical or mental disabilities.
Mostly it were family members that contacted me and asked if I could program something for them that would help them communicate.

The demands were huge and often complicated and required a different software.
Therefore I invented OnScreenCommunicator in 2008.
I hired translators to translate OnScreenCommunicator to over 40 languages.
I also hired graphic designers because I wanted to have nice icons for users who communicate using symbols and picture.

"OnScreenCommunicator" also needed a computer voice because many of its users couldn't speak.

I asked big computer voice companies whether I could bundle my software with their voices, but their reply was always something like "Yes, no problem, if you buy 100 licenses at once".
I was only a small Start-Up company and couldn't afford this.
So I started programming my own computer voices.
I thought that it would be finished within 14 days.
After "only" 4 years, my computer voices were finished.
I hired professional speakers because I wanted my computer voices to sound the very best.
I also continued working on the sound quality, and now "OnScreenVoices" sounds so natural that it has been chosen by big companies and cities who needed a computer voice, for example for their local traffic.

I always listen carefully to any user report and user wish, and whenever possible, I try to make it come to life.

I believe this is what made my products become what they're now and which results in many happy users.